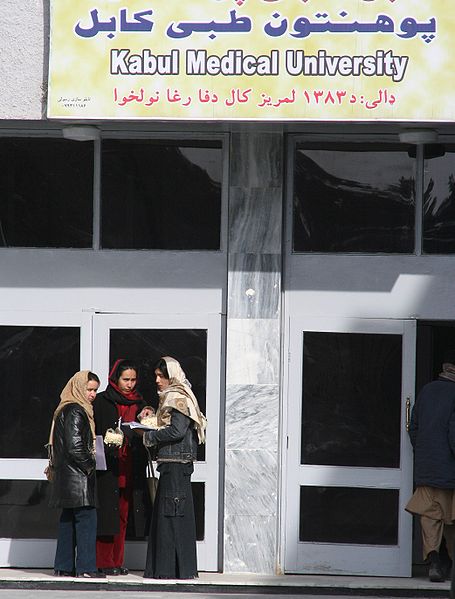 Today there are still more than 4 million Afghan refugees outside of Afghanistan and over 1.5 million internally displaced persons within Afghanistan. Afghanistan has seen over 15 years of solid progress; GDP production is more than 4.5 times larger than it was in 2001 and school enrollment has increased from less than 1 million to over 9 million children. Yet 40% of those who want a job remain unemployed.
The University Skills and Workforce Development Program (USWDP) – funded by USAID and implemented by FHI360 – aims to bridge the gap between universities and the needs of the labor market. The in-person soft skills courses created through the program are oversubscribed. To meet student demand, FHI360 decided to transition to a blended model with students completing mobile course modules on their phones before attending in-person classes.
Ustad Mobile is thrilled that USWDP chose us to create an open source application that enables students to experience interactive video-based simulations that work on smartphones, feature phones, and PCs. When Ustad Mobile conducted focus groups with university students in Kabul (December 2016) between 30% and 50% did not own smartphones. It is therefore essential to support feature phones and PCs (e.g. shared use PCs in libraries etc.) to avoid further disadvantaging lower income students. As less than 20% of the students had their own mobile data packs, the app must also function offline.
This is a partial re-post, republished from the blog at Ustad Mobile as part of NetHope's effort to facilitate collaborative learning and community knowledge-sharing. Read full the article in its original form.
---
Photo Credit: Kabul Medical University by By Ben Barber (USAID) [Public domain], via Wikimedia Commons